Annapurna circuit Trek 12 day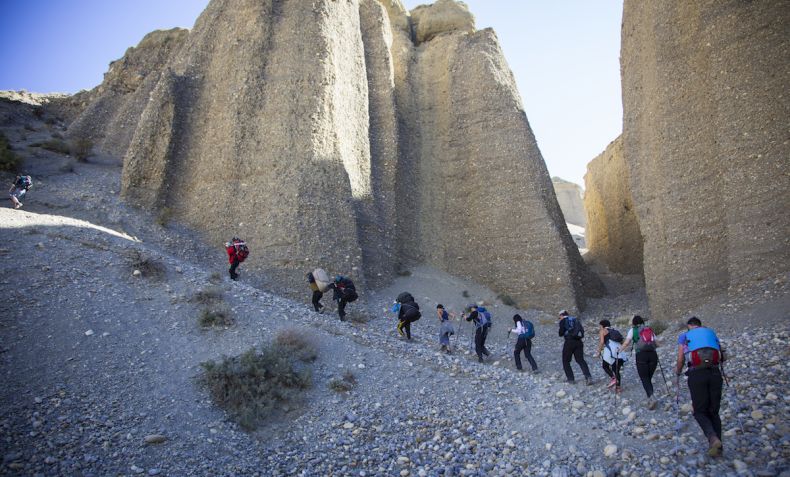 Annapurna circuit Trek is most visited Trekking destination in Nepal. The wonderlust amazing landscape around the Annapurna conservation area is heavenly peaceful.This is even  famous trekking destination than ABC trek. The trek begins from the Besisahar it leads  along with the marsyangdi river in the east and kaligandaki in the west. The view offered by the Annapurna circuit are encounter with the stunning views of Mt. Fishtail (Machhapuchhre), Mt. Nilgiri, Mt.manaslu, tilicho peak, Dhaulagiri and many more. The Annapurna Circuit is a 14 days track that circles Annapurna but also possible to make longer trip. The trip to Annapurna circuit starts arriving in Besisahar driving a 6/7 hrs from Kathmandu. Walking from Besisahar to chame would be the second day of the trek and the first walking day or you can even get directly until Chame from Kathmandu.
Further up staying camp as Lower pissang and Manang. The Manang village at 3540m is the most interesting place of entire trek because of its history and the current living life style of the Tibetan people filled with beautiful Buddhist culture.  And Manang is the extra staying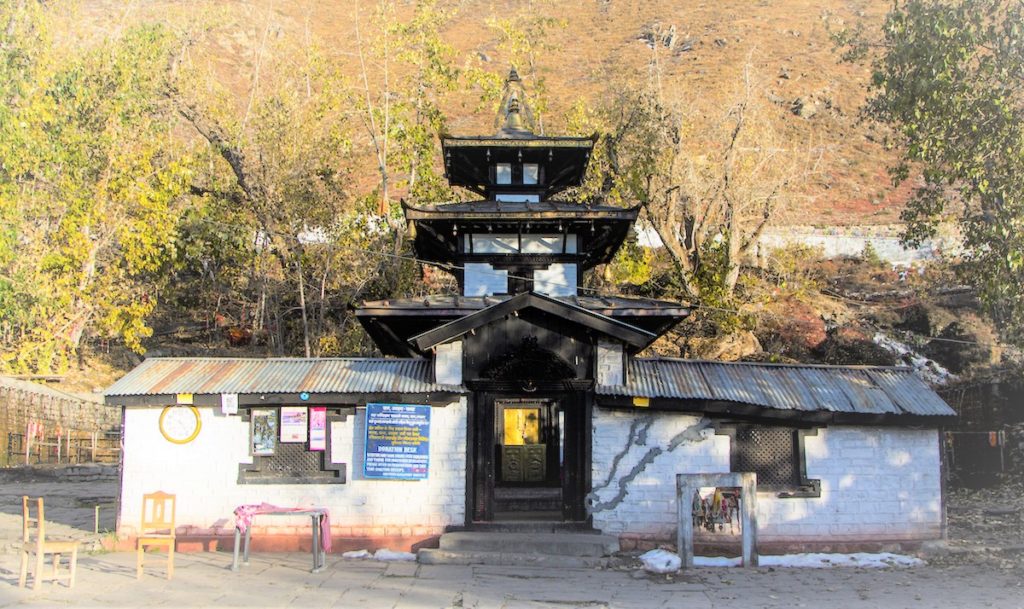 ng camp as well for the adjustment of acclimatization and exploring the Buddhist history and knowing  little bit of  culture and lifestyle of the people living there. Before getting the Throng-La Pass Lader at 4200m, high camp at 4925m are other camp to stay and high camp is another rest day for making sure that tomorrow you are perfectly able to pass Throng-la pass at the altitude of 5416m.
For the accommodation and foods; the tea houses are well comfortable to spend the night and good meals.  The another attraction of the trek is Muktinath temple, which has carried an interesting and faithful  story  by religiously so, any Hindu believers dream to get in the Muktinath Temple  once in their life. Actually Muktinath is for both Hindus and Buddhist devotees located in Muktinath valley. After passing the Throng-la  and arriving to the JOmsom  valley from the Muktinath  riding about  one hour thirty minutes (Approx) then there is availability of bus or jeep to ride or  flight to get in Pokhara. Pokhara is the ending point of the trek.
Best Month: February – May / September – December
Difficulty: Moderate
Activity: Trekking and Hiking
Accommodation: Hotel/ Guest house
Transportation: Air/ Car/Tourist Bus
Group Size: 02 minimum – 10 Maximum
Mt. Annapurna circuit Itinerary

Day 1- Kathmandu valley Side seen (City tour)
Today we travel some historical places around kathmandu to get to know little bit of Nepal religiously. Pashupatinath (crematorium) Temple, Swayambhunath ( well known by Monkey Temple ) Stupa and Boudhanath Stupa, Buddhist Places. Kathmandu, Patan , and Bhakta (Royal Palace) Durbar  Square  are the Royal Palaces of  Nepali Kingdom.
Day 2- Kathmandu – Besisahar(Altitude 760m, 6-7 hrs Drive)
Driving about 6 hours  to Lamjung, besisahar from Kathmandu mean the trek to Mt. Annapurna Circuit is begone.
Day 3- Besisahar – Chame by Jeep (Altitude 2670m, 6-7 hrs Drive)
Could be the long drive to chame it makes happen because of not very well road transportation.
Day 4- Chame – lower pisang (Altitude 3200m,. 5-6 hrs Walking)
Today we start walking after the breakfast at 7:00 Am  to pisang . Quite nice walking  through  nice and interesting village life of the Himalaya in Nepal.
Day 5- pisang – manang ( Altitude 3540m, 5 hrs walking
A very interesting place to be for a couple of days. We spend two days here to introduce with the local life of Mountain people with their beautiful Buddhist religious society and the main thing to acclimatization with the high altitude as well.
Day 6- manang (rest day for the (acclimatization)
Yes it is the rest day for making sure that you are able to go further up tomorrow.
Day 7 – manang – lader (Altitude 4200m, 5 hrs walking)
It is really lovely moment being around the nature and stunning views of them around you. Spending the night here tomorrow trip reaches to the Lather the last day to get to the High camp.
Day 8 – lader – high camp (Altitude 4925, 5-6 hrs walking)
This is the last camp before passing the Throng-La, the highest pass of the World. We spend two nights here again to acclimatization with the altitude and collecting the  energy to head off  the pass at 4:00Am tomorrow.
Day 9- high camp – Muktinath (altitude 3760m, 7-8 hrs walki)
A difficult walking day, but the having enjoyment with the beauties of the nature you will forget that everything. The night will spend in the Muktinath village.
Day 10 – Muktinath – jomsom (Altitude 2720m, by Jeep or bus 1 hrs 30 minute Drive) –                  Marpha(Altitude 2670m, by 1 hour 30 minutes walking)
Day 11- Marpha – Ghasa (Altitude 2010m, 4-5 hrs walking
Day 12- Ghasa – Tatopani (Altitude 1190m, 4-5 hrs walking)
Here could be the most fun time among all the trekking days. Introducing with local village and the most fun is diving into the natural hot spring water. Which could take your all the tiredness from long trek.
Day 13- Taipani to Pokhara (Altitude 820m, 5-6 hrs Drive)
Simply the ending place of the Annapurna Trek here in the Pokhara but still have one more day to get in the final (kathmandu) destination for your departure, back to home. Pokhara also could be a very fun place as well. Where  many different adventure sports can play and can have great experience with Paragliding from sarangkot, cycling to world peace pagoda,boating on the phewa Lake are the few to be named.
Days 14- Pokhara to Kathmandu
This is the final day. You choose to fly or drive to back Kathmandu.
PRICE INCLUDES:
-12 days in the mountains which includes accommodation and 3 meals a day.
-3 nights of accommodation in city (Kathmandu and Pokhara) with breakfast.
-All transportation including Airport pick up and drop off.
-Annapurna Conservation Area trekking permit and a Tourist Information Management System (TIMS) Card.
-Government-licensed, English speaking guide.
-Porter service (one porter for every two people).
-All government and local taxes.
PRICE EXCLUDES
-Nepal entry visa at Immigration at Tribhuvan International Airport (TIA)
-Trekking gear rental like sleeping bags, down jackets, trekking poles, etc.
-All kinds of drinks and snacks.